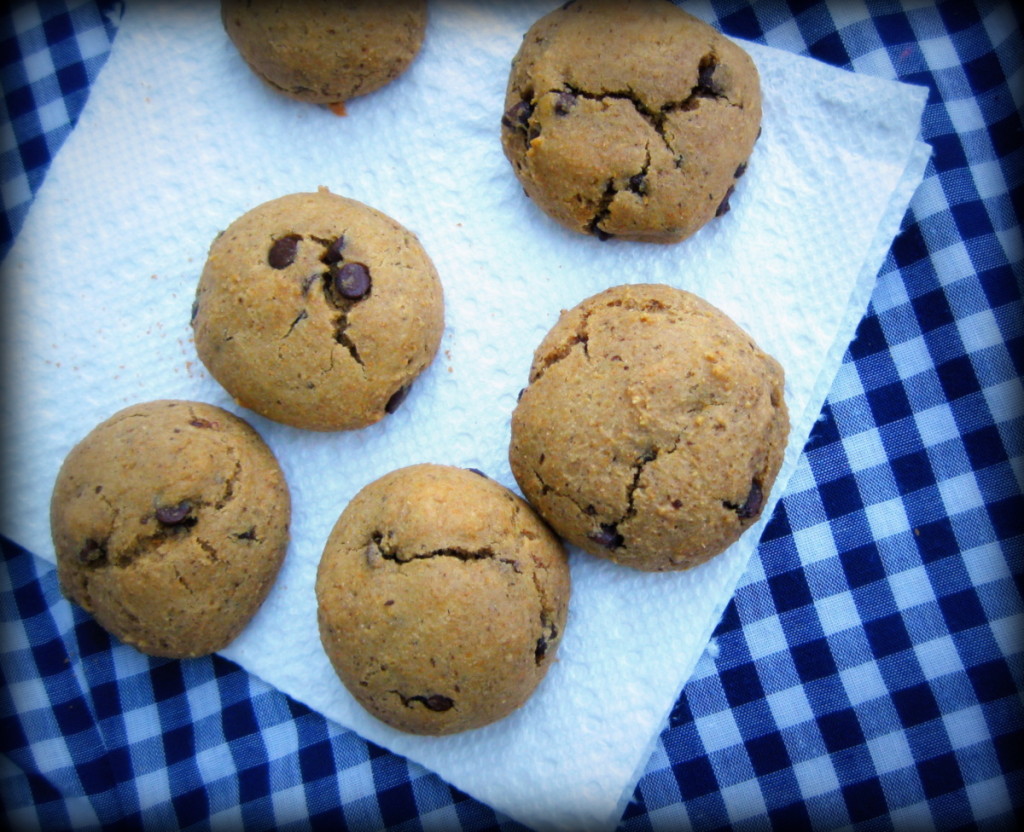 Ingredients:
1 can great northern beans, drained and rinsed
1/4 cup coconut oil
1 egg
1/2 cup sucanat (or brown sugar)
1/2 cup honey granules (or sugar)
2 tsp vanilla
2 cups whole wheat flour
1 tsp baking soda
1/2 tsp salt
3/4 cup semi-sweet mini chocolate chips
Directions:
In a food processor, blend the beans, oil, egg, sucanat, honey granules, and vanilla until smooth. Add the flour, baking soda, and salt and blend until combined. Pulse in the chocolate chips until distributed. Shape dough into 1″ balls and place a couple inches apart on a baking sheet. (If dough is too sticky, you can refrigerate it for a little bit before shaping into balls) Bake at 350 degrees for 10-11 minutes, or until cracked and set. Let cookies cool on the baking sheet for a couple of minutes before transferring to a wire rack to cool. (I actually like these cookies the best after they have cooled completely)
Makes about 3 dozen cookies.