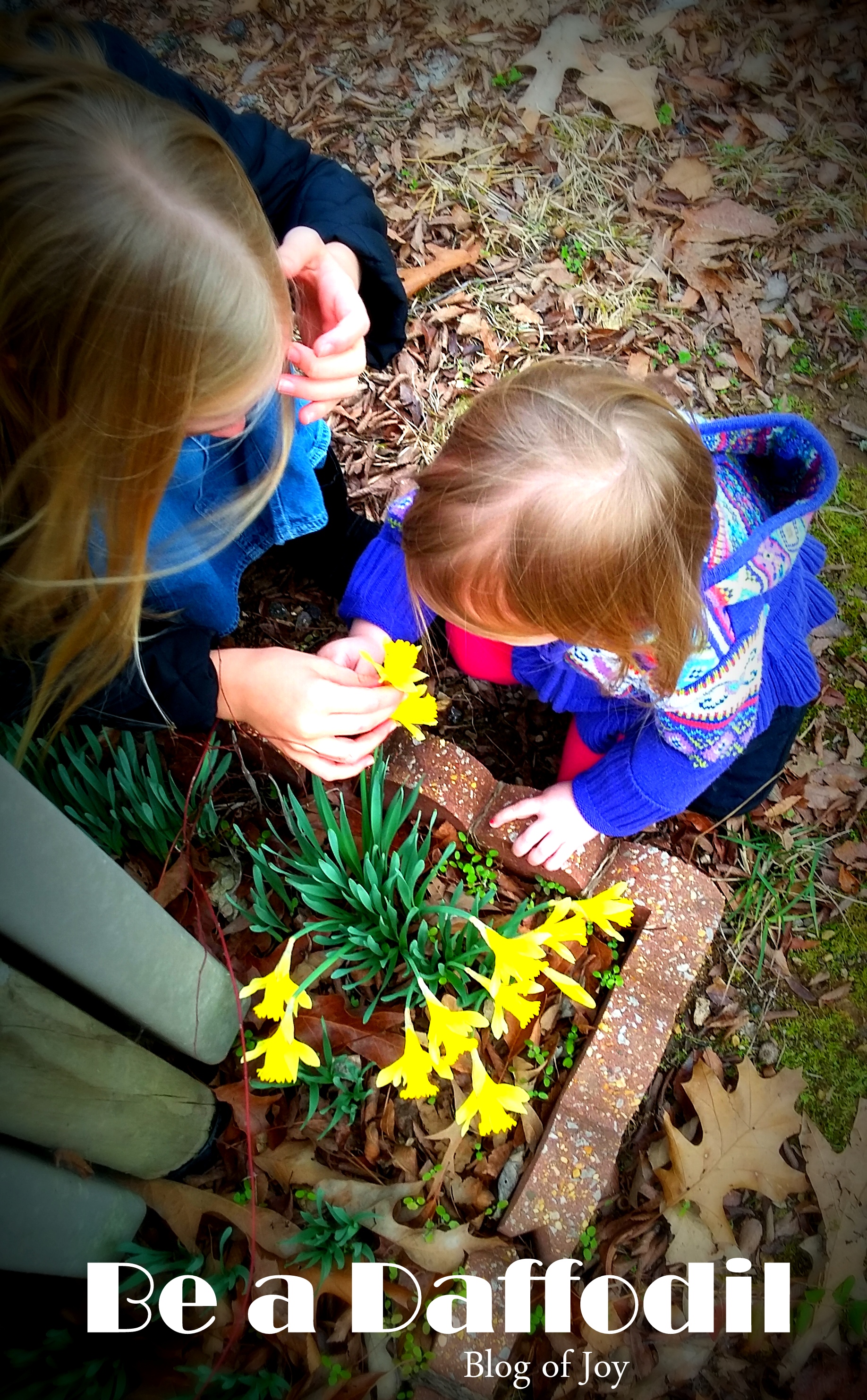 I stared out the window at the daffodils that have blossomed around the mailbox, and turned to my sister and remarked, "Those daffodils don't fit in, do they?" Despite a few spots of grass beginning to turn green, the world outside still looked like winter.
That's when I thought about what those daffodils stand for, and how they're an example for each of us.
We can be daffodils.
We can smile at the winter cold, and stand as a symbol of hope to those who can't feel it yet. We can be a reminder that joy is coming, and new life is blooming.
Weeping may last through the night, but joy comes with the morning. (Psalm 30:5b)
We are the light of the world.
You are the light of the world. A city set on a hill cannot be hidden; nor does anyone light a lamp and put it under a basket, but on the lampstand, and it gives light to all who are in the house. Let your light shine before men in such a way that they may see your good works, and glorify your Father who is in heaven. (Matthew 4:14-16)
How can you be a daffodil today?
Don't let your lights go down
Don't let your fire burn out
'Cause somewhere, somebody needs a reason to believe
Why don't you rise up now?
Don't be afraid to stand out
That's how the lost get found
~Britt Nicole "The Lost Get Found"